Brian Cox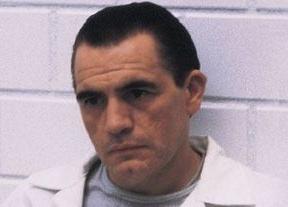 Brian Denis Cox (born June 1, 1946 in Dundee, Scotland) is a Scottish actor, notable for being the first actor to play Hannibal Lecter, a role he took in the Michael Mann film Manhunter. He is at least partially of Irish Catholic extraction.
Cox was trained at the London Academy of Music and Dramatic Art. He made his first television appearance as an extra in several episodes of The Prisoner in 1967 before taking a lead role in Year of the Sex Olympics the next year. In 1978, he played King Henry II of England in the acclaimed BBC2 drama serial, The Devil's Crown, following which he starred in many other television dramas. His first film appearance was as Leon Trotsky in Nicholas and Alexandra in 1971.
In 1995, he appeared in both Rob Roy and Braveheart. His notable recent films include L.I.E., The Ring, X2, Troy and The Bourne Supremacy.
He usually plays villains, such as a rogue colonel in X2, the tyrannical Agamemnon in Troy, Pariah Dark in the Danny Phantom television movie Reign Storm, a devious CIA official in the Bourne films, and even lent his voice for the role of a snuff film director in the video game Manhunt. He has on occasion played more sympathetic characters, such as Edward Norton's sympathic father in 25th Hour, a fatherly police superior in Super Troopers and Rachel McAdams' father in Red Eye.
Cox won an Emmy Award in 2001 for his portrayal of Hermann Göring in the television mini-series Nuremburg, which starred Alec Baldwin, who played former Supreme Court Justice and Nuremburg prosecutor Robert H. Jackson. Cox currently stars in a supporting role as Jack Langrishe in the HBO series Deadwood.